On March 22, 2017 The Washington Times covered a story about a students antisemtic tweet at Minnesota University.  Muslims study body president Muhammad said "If you support Israel in anyway, shape, or form, please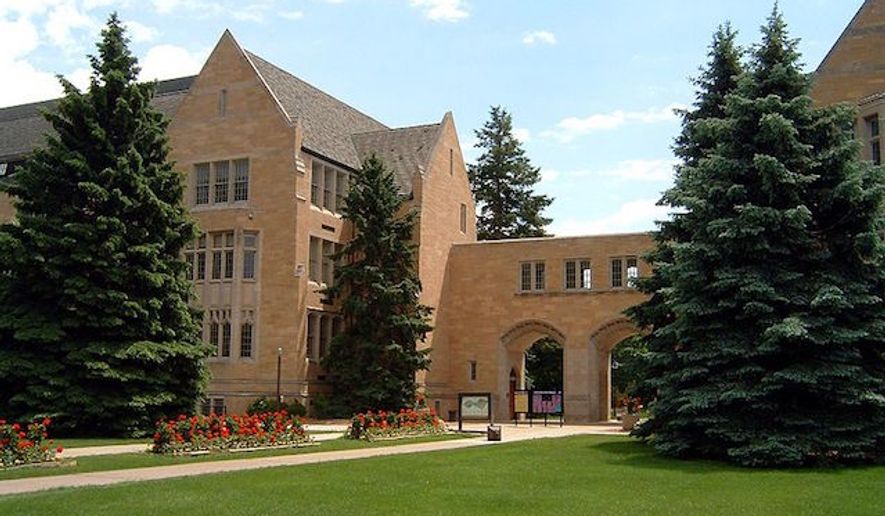 unfollow me right now cause those people are the scum of the earth," Muhammad wrote in July 2014, according to screenshots captured by Canary Mission.  Later that day, he wrote, "the yahood [the Jews] will get what coming for them Insha'Allah." In June 2012, he tweeted, "Imma start stealing candy bars so I can help my n–-s in Palestine. #KaluQuotes @kKass1m looool," using a racial slur. He followed up that tweet by writing, "100 candy bars = 1 Grenade let's do this. #KaluQuotes @kkass1m." Muhammad then gave a statement saying "I am coming under attack for being a Muslim leader of the student government at a private Catholic institution," he wrote. "Growing up, I was taught by my religion to treat everyone with respect and dignity no matter where they came from or what they believed in. The tweets that resurfaced were from 3+ years ago and do not reflect what I meant at the time," he continued. "My words were poorly chosen and shared during a period of time where I was very emotional about Israel's politics and the loss of life in Gaza. I regret my choice of words and apologize for any impact this may have had on people reading my tweets." The University of St. Thomas said they are looking for student input when it comes to punishment for Muhammad and future leadership. The University needs to take more action when it comes to these situations. I am unsure if they aren't taking it seriously because they a catholic university. I feel like many antisemtic acts this will get blown under the rug.
http://www.washingtontimes.com/news/2017/mar/22/minnesota-university-denounces-anti-semitism-after/
Chasmar, Jessica. "Minnesota University Denounces Anti-Semitism after Muslim Student Body President's Tweets Resurface." The Washington Times. The Washington Times, 22 Mar. 2017. Web. 23 Mar. 2017.